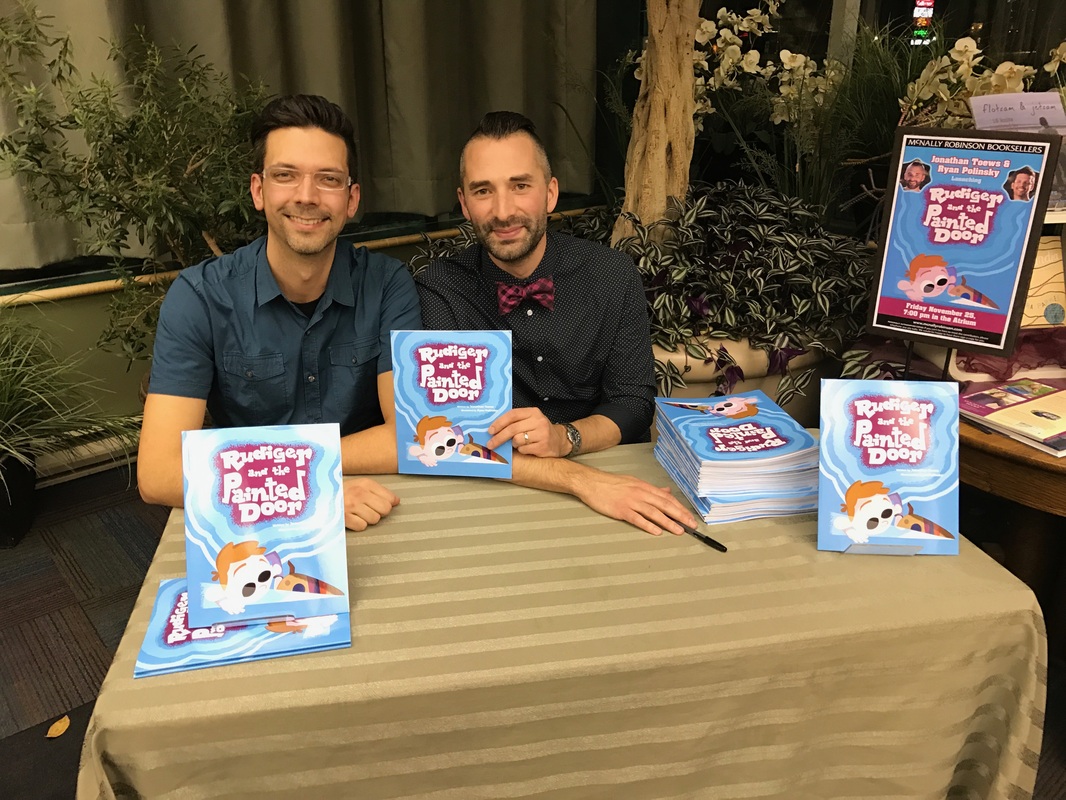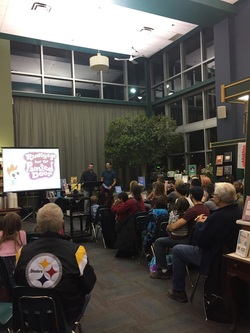 Author Jonathan Toews and illustrator Ryan Polinsky, along with Peasantry Press, celebrated the launch of their new children's book at McNally Robinson in Winnipeg on November 25th. Friends, family, fans and friendly book-shoppers attended the Friday evening event. The book was introduced and then a gaggle of children gathered around and listened, sometimes with wide-eyed enchantment, other times with unfettered giggles, as Toews read his story. Polinsky's bright and colourful illustrations lit up the screen beside him.
It was a fun-filled evening with snacks, storytelling, and book-signing.
Missed the launch? No worries!
Rudiger and the Painted Door
is now available from amazon.com and great booksellers everywhere. Get your copy today!