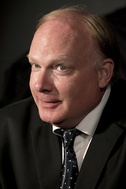 Peasantry Press is excited to announce the release of Labor Day, written by Philadelphia writer and long time union man, Joseph Farley.
So who is Joseph Farley?
As we mentioned, Joseph Farley Farley is a writer from Philadelphia, Pennsylvania. He spent most of his professional career dealing with civil rights issues, and he grew up in a family that held unions in high esteem. Farley has been an active union member for thirty-one years, serving as a shop steward and ten years as a union delegate. A life-long writer, Farley's poems and stories have appeared in numerous literary publications.
What is this novel about?
In the future, cockroaches dominate the planet. The old humans, fast-tracked for extinction, scurry to and from impoverished homes at the beck and call of the new elite, the magnates and managers that control all. The rich get richer. The poor get poorer. Labor unions are outlawed, and, soon, magnates, with antennae quivering, will face down those who do the work. The slow and the weak, the old and the tired, will get stepped on like so many bugs. Or will they?
Tom Fried is a middle-aged man who works for a giant cockroach at a firm that specializes in items designed for upscale insectoid clientele. Tom and his wife, Kathy, work hard to get by, while a small elite, made up mostly of bugs, lives it up. Tom doesn't complain. It would just make things worse. Conversations are monitored, and he doesn't want to draw the attention of the dreaded National Harmony Bureau. He just wants to live a quiet life. Unsettling news from his daughter, however, forces Tom to re-evaluate his accepted reality. From the rantings of an old man about the return of unions, to clandestine meetings with shadowed strangers, events begin to convince Tom that his complacent existence is no longer possible as he and his family are drawn into a struggle that has the potential to change everything.
Why do we love his book?
Not only is this wordsmith-poet's book a complete pleasure to read, but it's a book with something to say. We really do think words have power. Not on their own, but when used to provoke thought and inspire change. Joseph himself probably puts it best:
"Words alone can't change the world, but people who read words, and sympathize with them, can take action. Science fiction inspires us to think new thoughts and develop new technology. It can speak of a great future or warn that we are on the wrong path and need to change course. It is also a damn good yarn, a fun read, that will make you glad you chose to pick up the book instead of watching infomercials."
Don't miss out!
Pre-order your ebook copy
today, or
sign up to be notified
when the hardcover and softcover versions are available to purchase.